Posted by Jayden Sepe on 3rd Jan 2023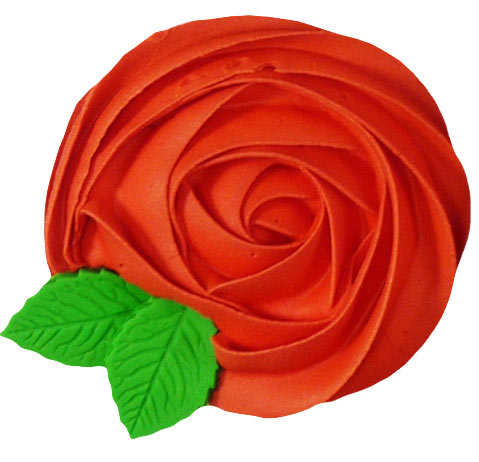 Watch the video to learn how to pipe a rosette and add simple fondant leaves to make a cute Valentines rose cupcake. Arrange the cupcakes on a silver cake board and add a some rolled fondant stems and a fondant bow and voila! you have a simple rose cupcake bouquet to share with your Valentines.
In our videos we demonstrate the piping technique on styrofoam "cupcakes". Jayden uses a simple swirl technique that starts in the center and circles around till the cupcake is covered.
Piped with Tip # 1M and using the easy fondant leaf cutter
Jayden Sepe, owner of Scoop-n-Save, professional cake artist and sprinkle aficionado enjoys helping people develop their cake decorating super powers. Jayden studied culinary arts with a specialty in baking and pastry at the Pacific Institute of Culinary Arts and went on to open Forbbiden Sweets where she wowed supplying creative cakes, cupcakes and cookies. Since taking over at the Scoop, Jayden has indulged her shopping addiction to bring new and trending decorating products into the store.