Posted by Delainey Peterson on 28th Nov 2019
These jolly Santa cupcakes are easy to make and will liven up any Christmas gathering. Watch as resident cake artist, Delainey, demonstrates the piping technique to build Santa's body and then add the finishing details with a piped belt and pressed sugar Santa face.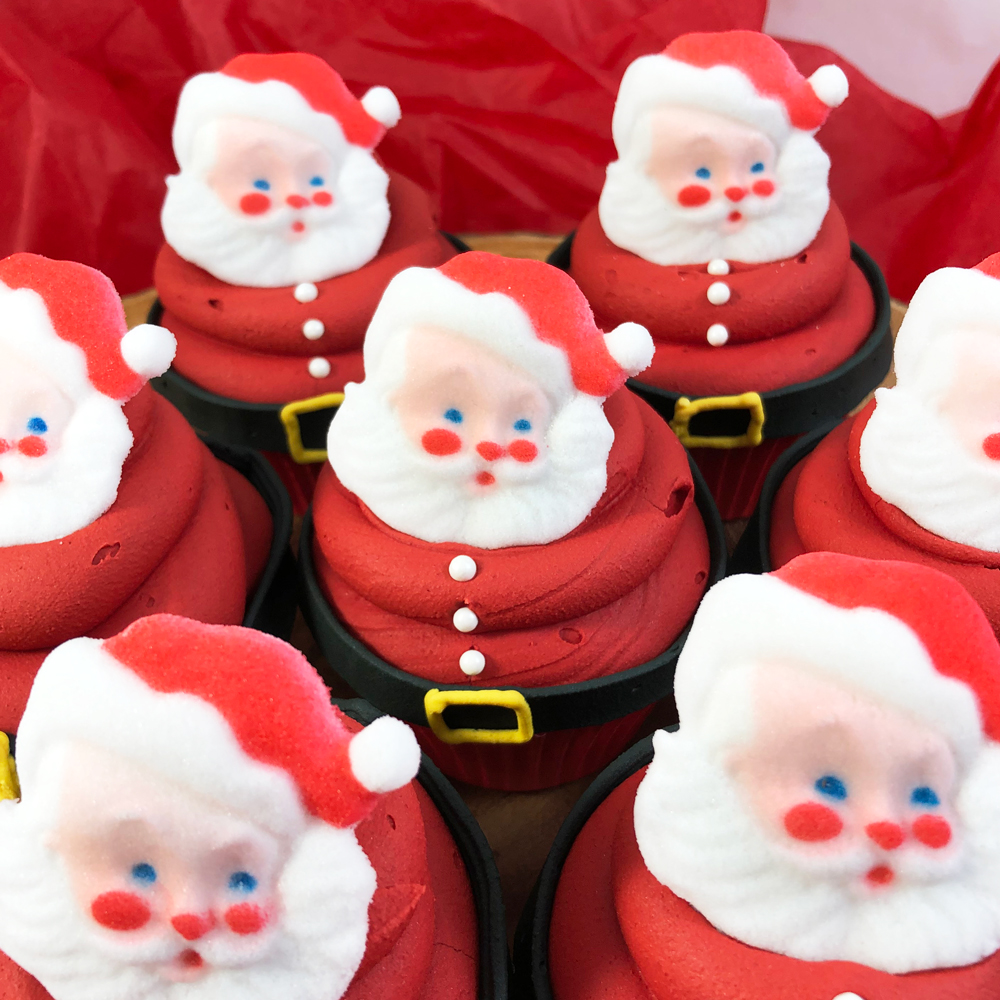 Products used in our Santa Cupcakes:
How to decorate your cupcakes:
Bake your cupcakes and allow to cool for at least 45 mins – 1 hour. This will prevent the icing from melting when you decorate the cupcake.
Make a batch of buttercream icing and reserve 2 small bowls of icing to make black and gold for the belt. With the rest of the icing tint it all red. (our 3 1/2 lb bucket of buttercream will decorate a dozen of these cupcakes with a bit to spare.
With piping tip # 809 and your red icing pipe your main swirl on your cupcake
Place santa face pressed sugar on top and add the grande pearl to make buttons on the front.
With piping tip # 48 and your black hold your tip parallel to the cupcake and pipe the belt
With piping tip # 3 and your gold icing pipe the buckle on the belt
Watch our video on how to pipe the top of the Santa cupcake.