Oh Canada Cupcakes

Unicorn Birthday Cake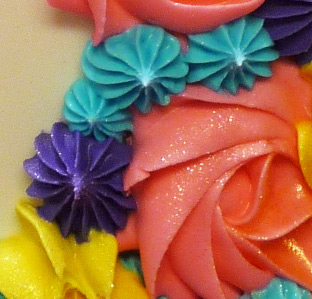 Jayden make this fun girls birthday cake. This colourful cake started with a tall round cake. Jayden started with covering it with white fondant and then she used a variety of tips to add some pretty flowers in a variety of colours.
The horn was one of our Unicorn Horn Candy Sticks painted gold with our edible gold paint. A couple finishes touches were painted on - Jayden used our Roxy & Rich Gold Luster Dust mixed with alcohol to make it paintable.
And finally just because we like it so much we used our new Roxy & Rich Luster Dust Pump Spray in Super Pearl
Spring Garden Cake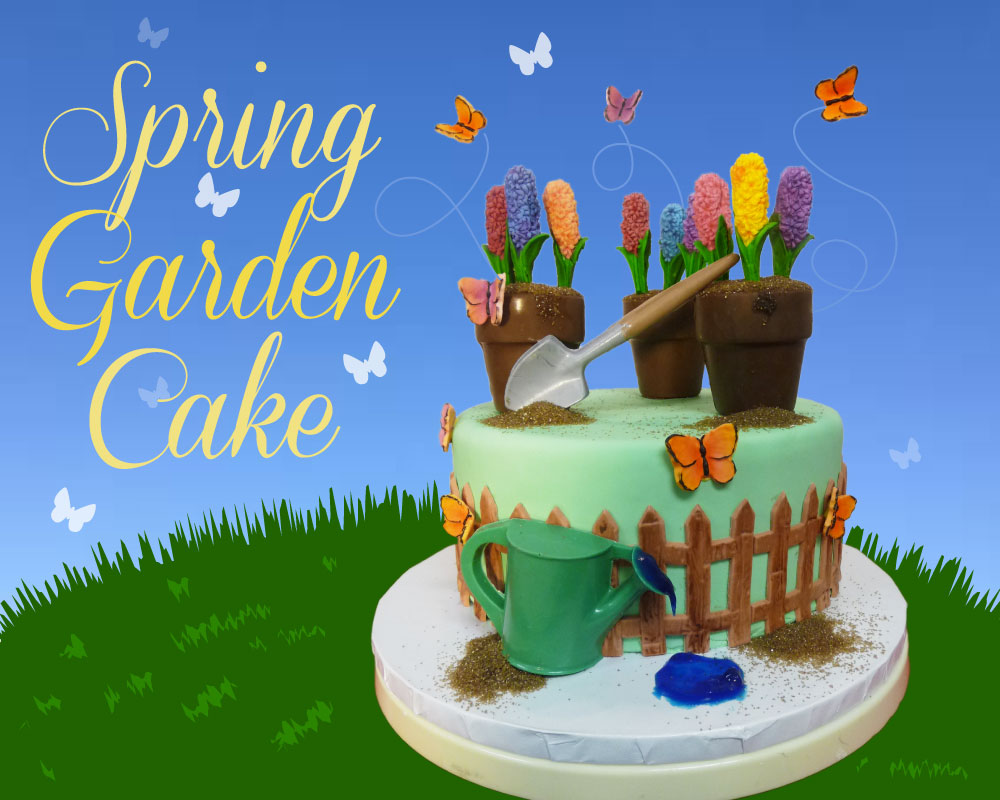 This fun cake, made by Jayden, features gumpaste flowers made with our hyacinth silicone mold, spade and watering in chocolate using our gardening set chocolate mold, the water is blue piping gel, the fence was made with fondant using our picket fence gumpaste cutter and last but not least the butterflies were made with fondant pushed into our bite sized butterfly chocolate mold - the flying ones use florists wire.

Special Delivery Cake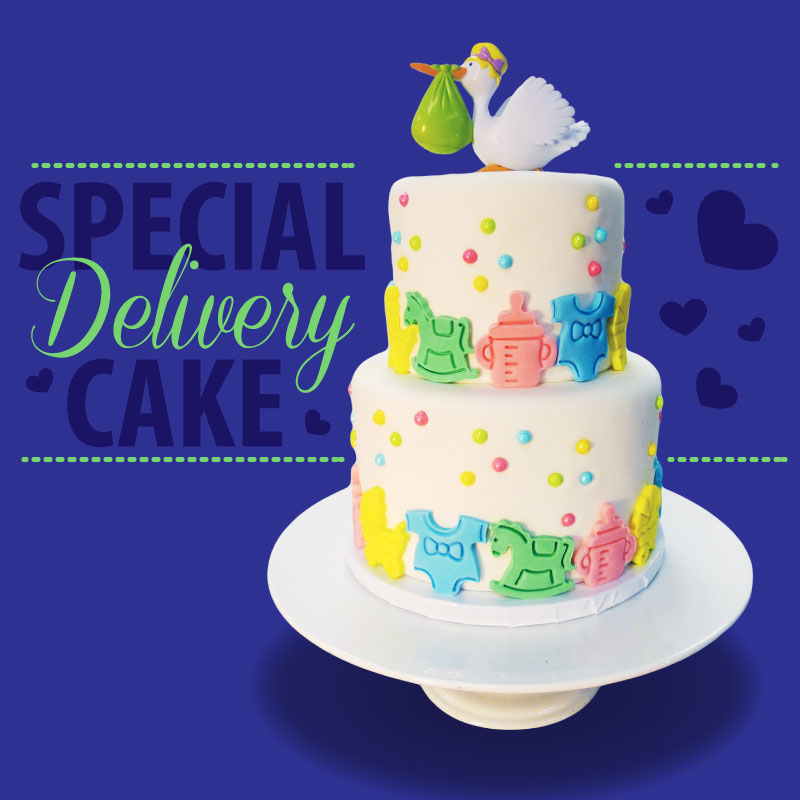 This fun baby shower cake made by Shirley Byron features our cute stork cake topper and fondant decorations made with baby-themed punch cutters.
Sunflower Harvest Cake
This fun fall cake by Shirley features black sixlets to make a fun centerpiece for this cake. Sunflower petals were coloured with Wilton Golden Yellow Food Colouring and piped with a 366 tip. The base of the cake was coloured with Wilton Juniper Green Food Colouring and the leaves at the base were piped with 252 tip. A bit of sparkle was added with our Edible Yellow Glitter.
Peony Splendor Cake
Shirley and Jayden did another tag team on this cake. Peonies were made using our peony cutters.
Canada Day 2016
Jayden and Shirley got busy and made us a fun (and tall) Canada Day Cake. The towering trees were made with dowels covered in fondant that was given a bark pattern using a silicone matt. The tree tops were made with waffle cones covered in icing. The maple leaves, whales and salmon and totem pole were made using cookie cutters. The owls and feathers were made with fondant using a silicone mold.
Flowers Made using a Silicone Mold
Mother's Day Planter Idea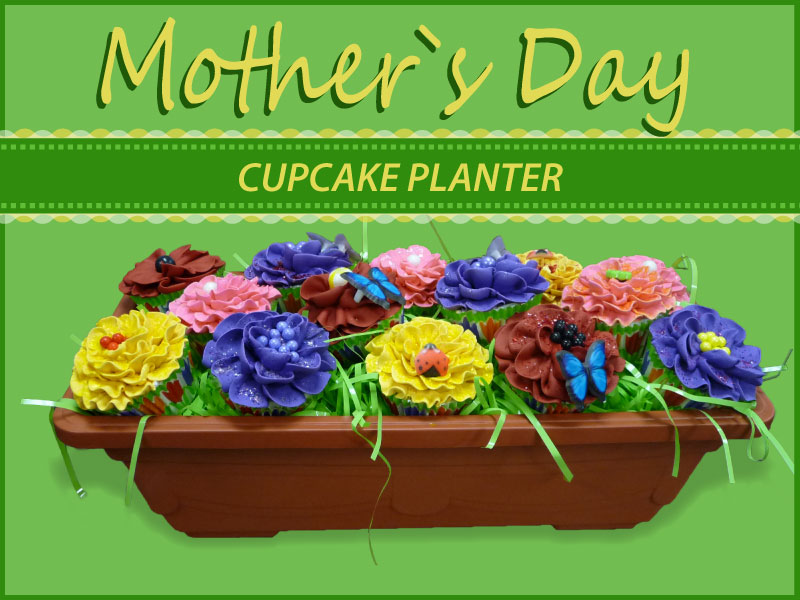 Flower Cupcakes Idea
Spring Birds Wedding Cake Idea
Wine Lovers Cupcakes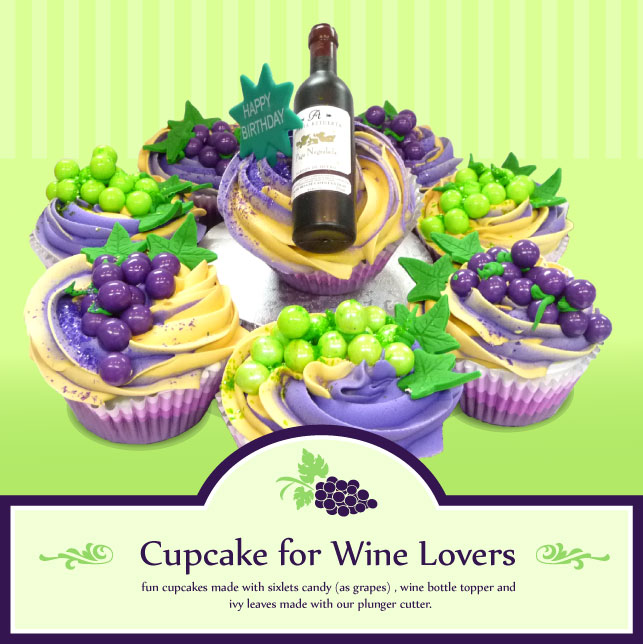 Show Your Pride - Rainbow Cake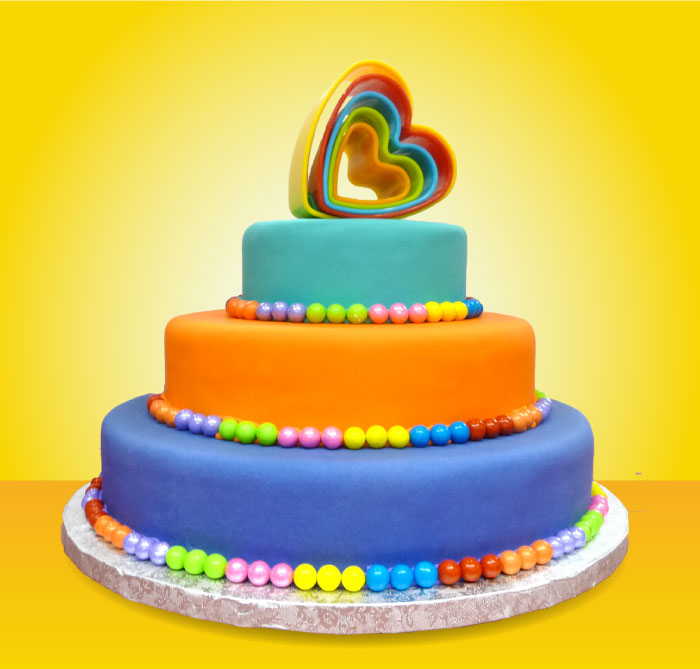 This cake was a coordinated effort with Shirley and Jayden. They used the Fat Daddio Fondant colors, our wonderful range of shimmer and matte sixlets for a beautiful border and the cake topper is our set of colorful heart cookie cutters -- what a fun cake for any occasion !!!
Campfire Cake
Gone Fishing Cake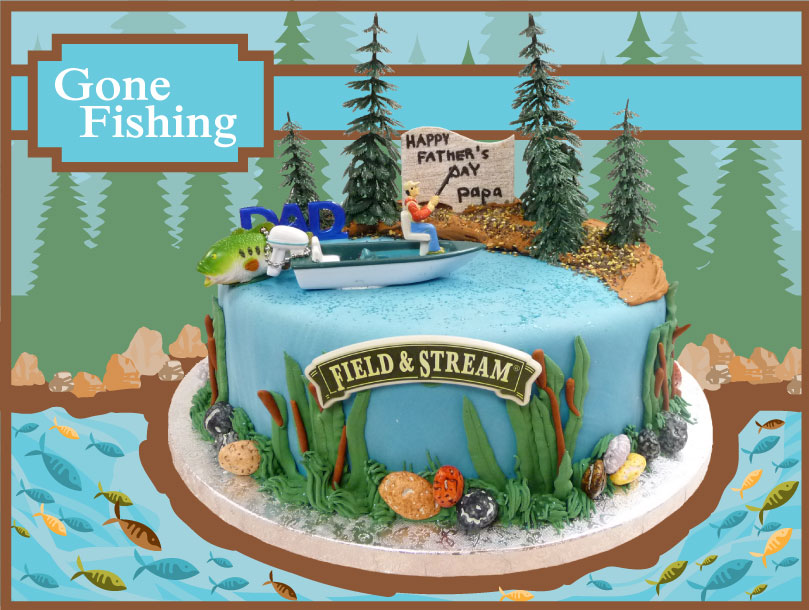 Flower-topped Cupcakes
Unbearably Cute - Polar Bear Cake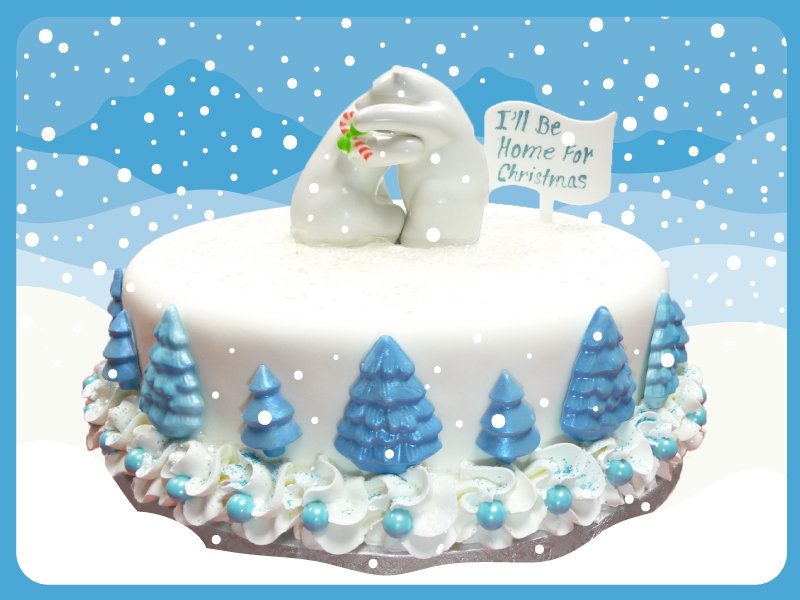 This fondant covered cake made use of our Polar Bear Wedding Topper and some molded chocolate trees (white chocolate tinted blue and dusted with luster dust).
Tis the Season to be Tacky (Ugly Sweater Cake)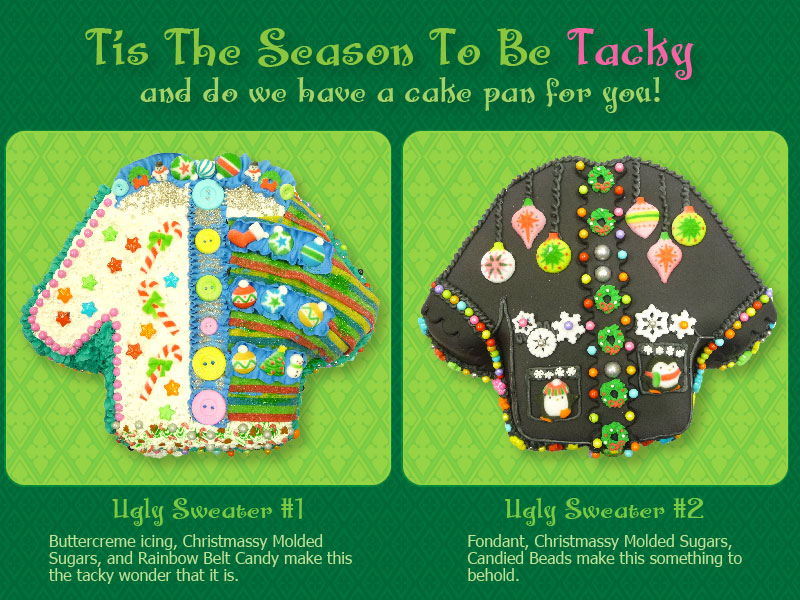 These fun sweaters use our new sweater /jersey cake pane and the cake pan is also available for rental
Get a Handle on Movember Cake
This cake was decorated with chocolate lollipops made with our mustache chocolate mold.
Spideweb Cookies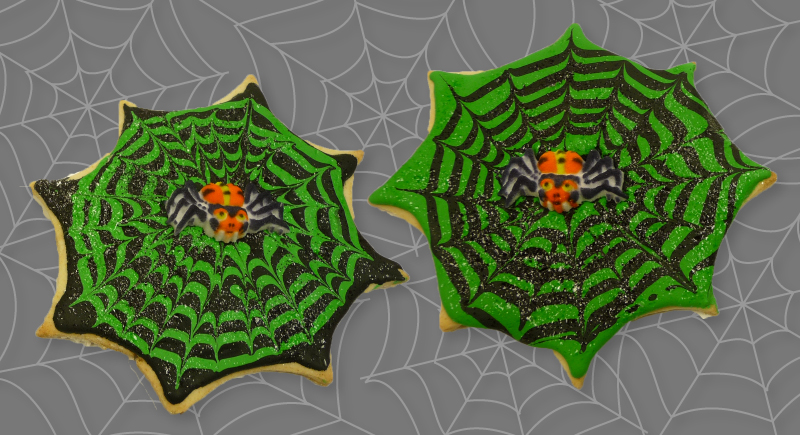 These fun cookies were made using our spiderweb cookie cutter, royal icing and our cute spider molded sugars.
Monsters Under the Bed
Creepy Cake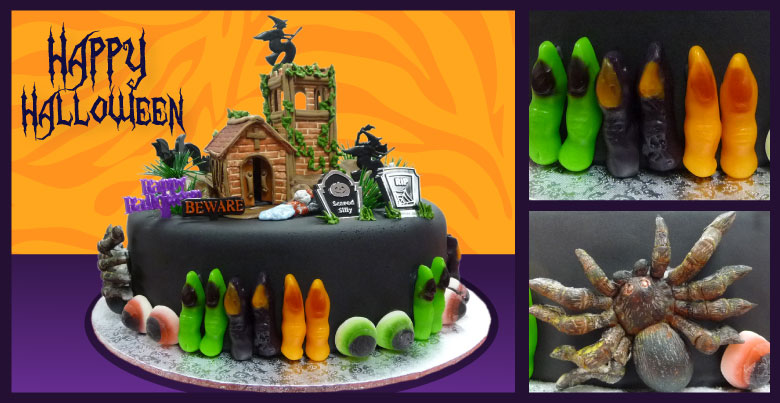 Frozen

Fall Leaves
Halloween Cupcakes
Super Hero Cake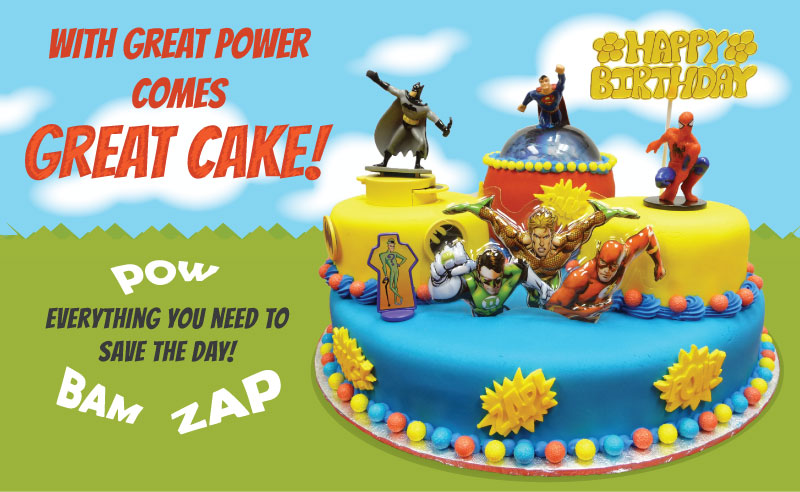 This simple cake makes use of our super hero toppers and silicone molds to deliver a powerful punch of a birthday cake.
Finding Nemo Cake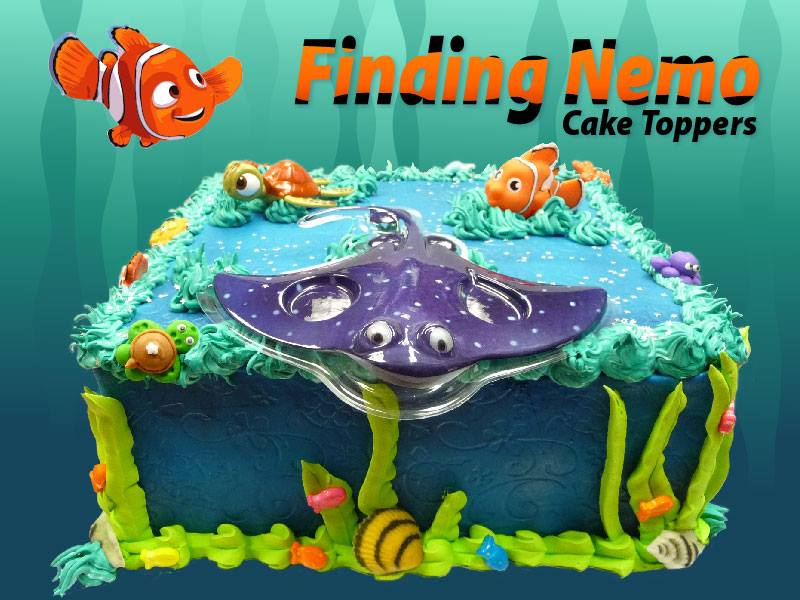 This cake features our Finding Nemo Cake Toppers and royal icing seaweed.
Steampunk Cake & Cupcakes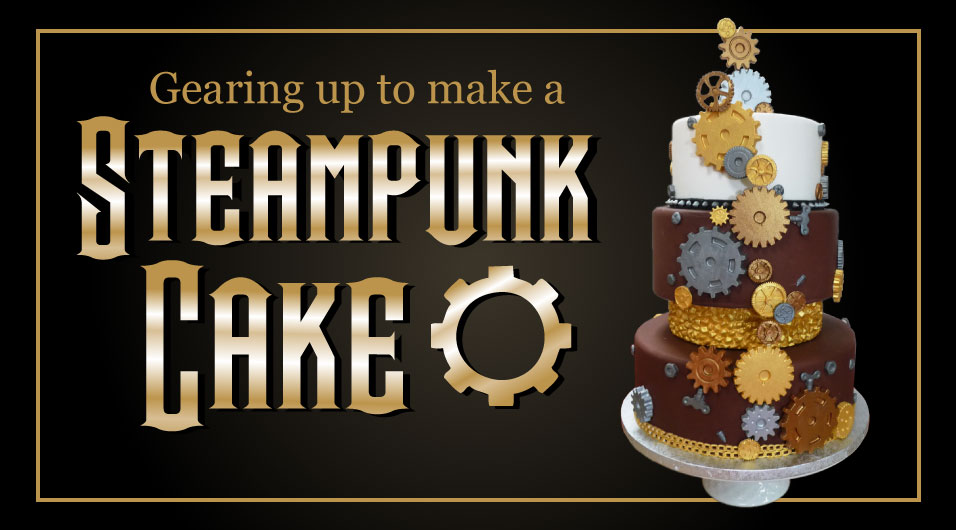 This fun cake uses a bunch of choclate gears and vintage elements elements made with our chocolate molds
Frozen Cake #1
Ride the Waves Summer Cake
This cake features our surfboard molded sugars and fun beach chairs toppers.
Rose Petal Cake Toppers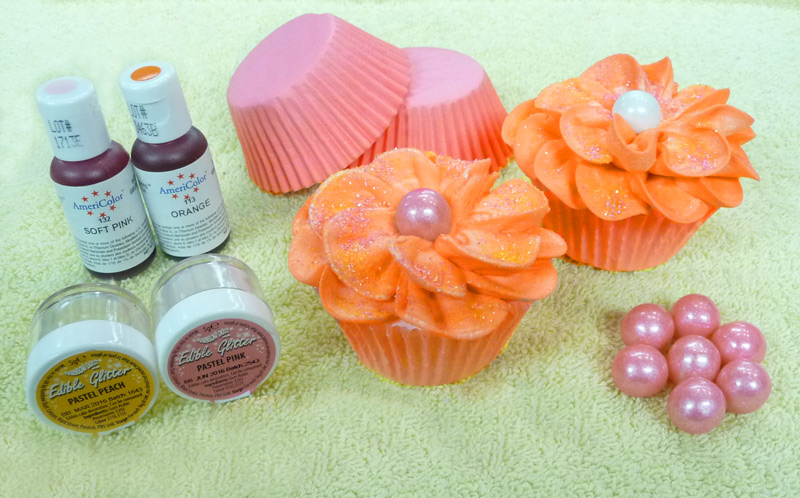 Click here for a video and step by step instructions on how to ice these cupcakes
Monster High Cupcakes
Quick fun cupcakes using our monster high toppers
Peonie Flowers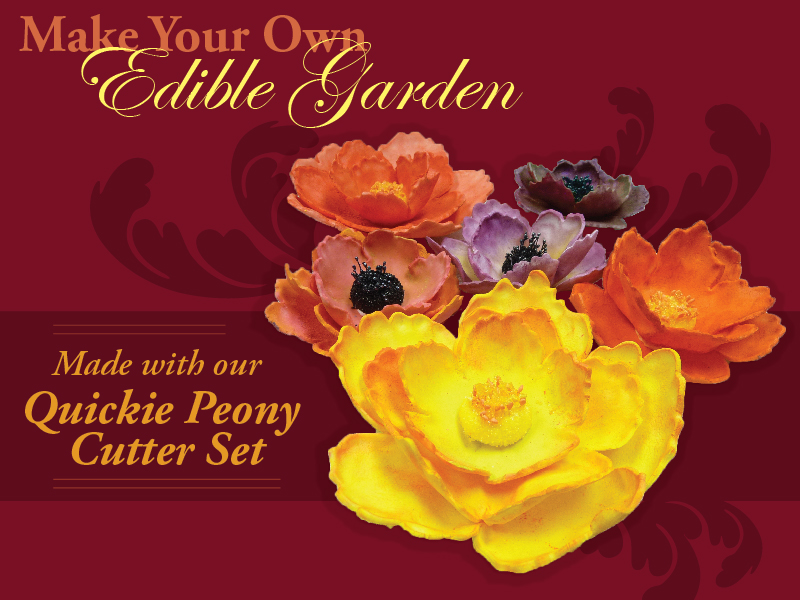 These gorgeous flowers were made with our peony cutter set.
Fathers Day
Easter Cupcakes
Lego Cupcakes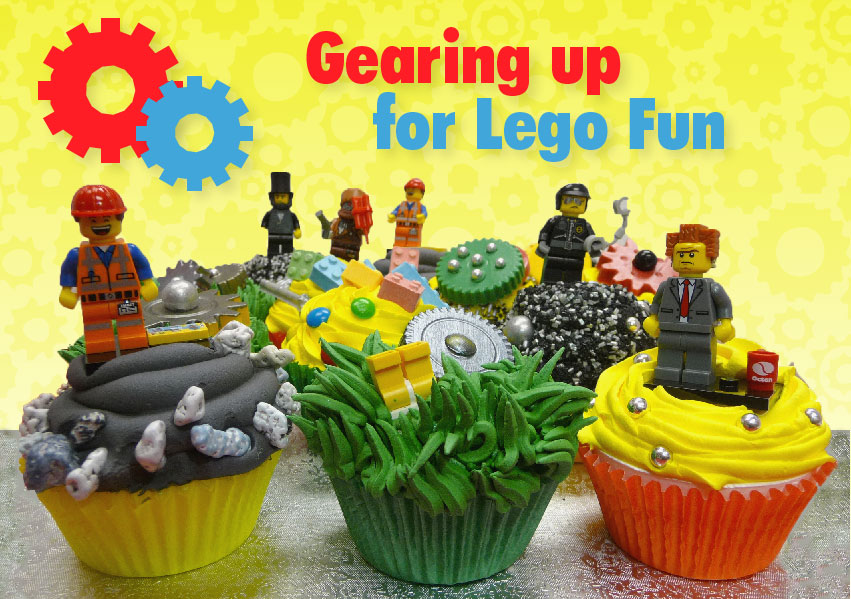 Buttons Cake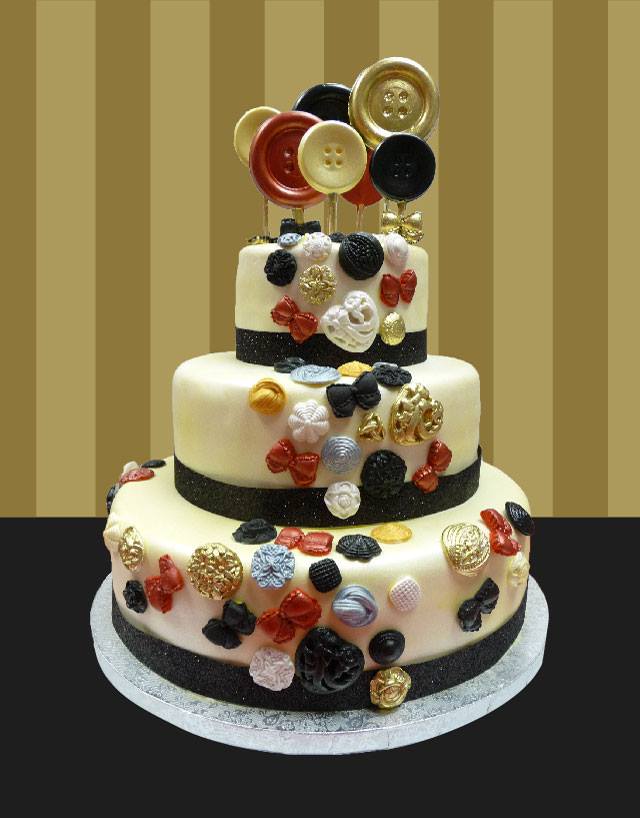 The elegant decorations for this cake were made with our antique buttons silicone mold
Grandma's House
Baby Shower Cake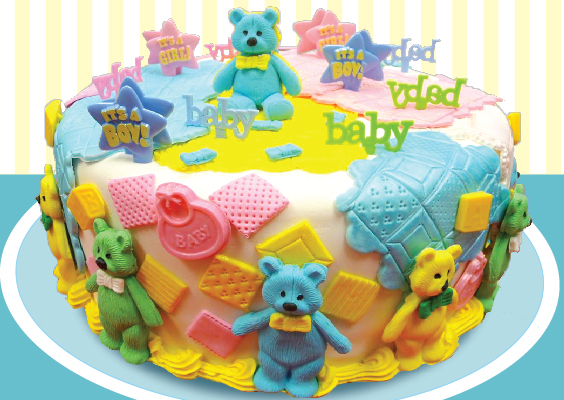 Navity Cake using Patchwork Cutters
Easter Egg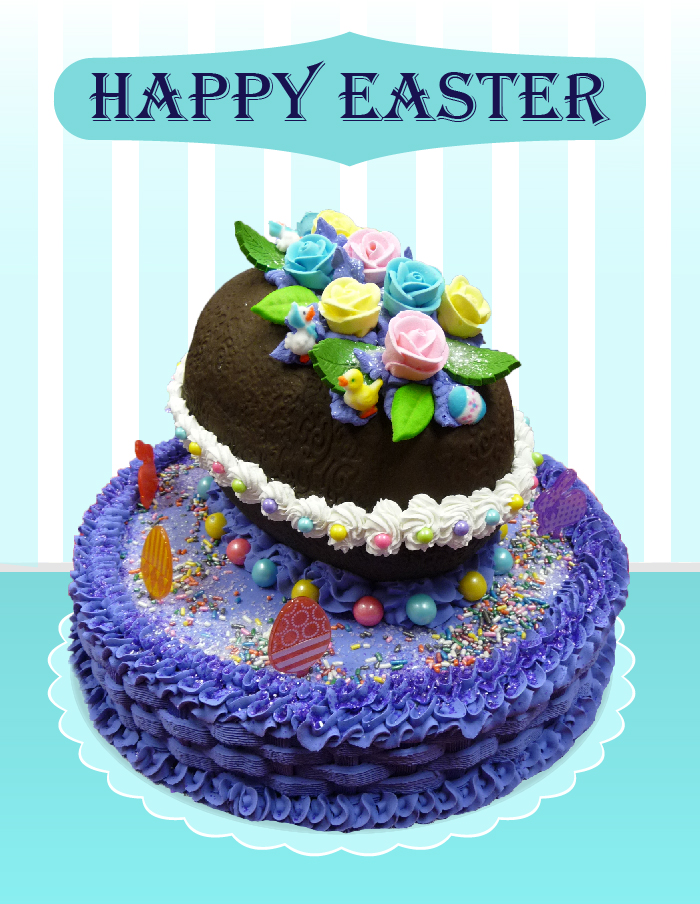 Canada Post Cake