Vanilla Flavoring 1 oz
3-4 times the strength of a vanilla extract, our vanilla flavor (also known as flavoring oil or candy flavoring) is intended to flavor chocolate. Your melted chocolate won't seize up like it would with a water-based flavor or an alcohol-based extract. Also great for flavoring baked goods, hard candy, and fudge.
Appropriate for use in chocolates and coatings, but may cause some thickening. Add liquified coconut oil, or cocoa butter to thin/smooth (typical use is ¼ to ½ teaspoon per pound).
Note: When substituting these flavors for extracts, use ¼ to ½ teaspoon for 1 teaspoon of extract.
Kosher certified
Gluten-free
Soluble in water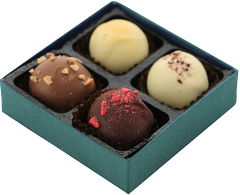 Please Note: Most LorAnn Flavours are safe to use with Chocolate but unfortunately not all of them. Please see chart to determine your flavors capability: Lorann Safe for Chocolate Chart
This product hasn't received any reviews yet. Be the first to review this product!
Write a Review
Shipping Info
All orders that are placed before 2 pm PST Mon- Fri are processed and shipped that afternoon. Any orders placed on the weekend will be shipped the following work day not including holidays.
Returns Policy
All food related items are non-refundable including but not limited to Fondant, Gumpaste, Pressed Sugars, Candy, Chocolate and more. For our full Shipping and Returns Policies please
click here