Posted by Jayden Sepe on 17th Jan 2019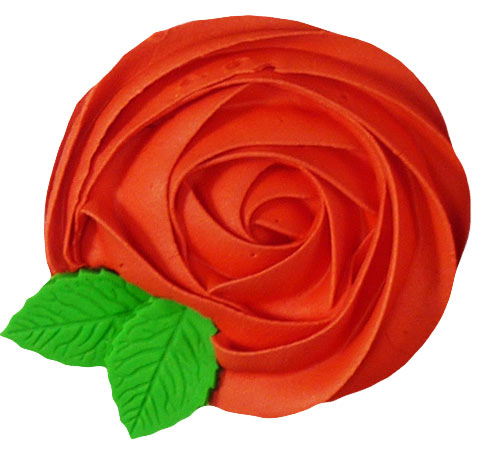 Watch the video to learn how to pipe a rosette and add simple fondant leaves to make a cute Valentines rose cupcake. Arrange the cupcakes on a silver cake board and add a some rolled fondant stems and a fondant bow and voila! you have a simple rose cupcake bouquet to share with your Valentines.
In our videos we demonstrate the piping technique on styrofoam "cupcakes". Jayden uses a simple swirl technique that starts in the center and circles around till the cupcake is covered.
Piped with Tip # 1M and using the easy fondant leaf cutter