Posted by Jayden Scott on 4th Oct 2018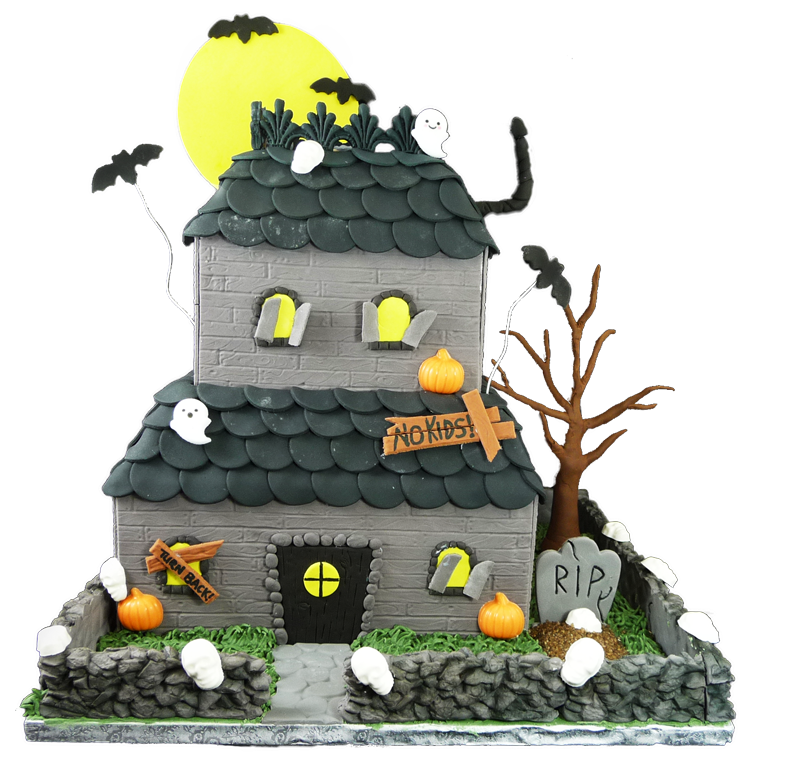 Halloween Haunted House
Our resident cake artist (and boss) Jayden channeled her inner ghoul for this spooky fun Halloween Cake.
The bats were made out of fondant with our mini bat cookie cutter and then we used florist's wire to attach them to the cake.
The widows walk at the top of the cake used our "Karen - Silicone Marvelous Mold".
The fence was made using our cobblestone wall silicone mold.
The Pumpkins and Skulls were made of coloured chocolate using our Halloween assorted chocolate mold.