Posted by Jayden scott on 4th Oct 2018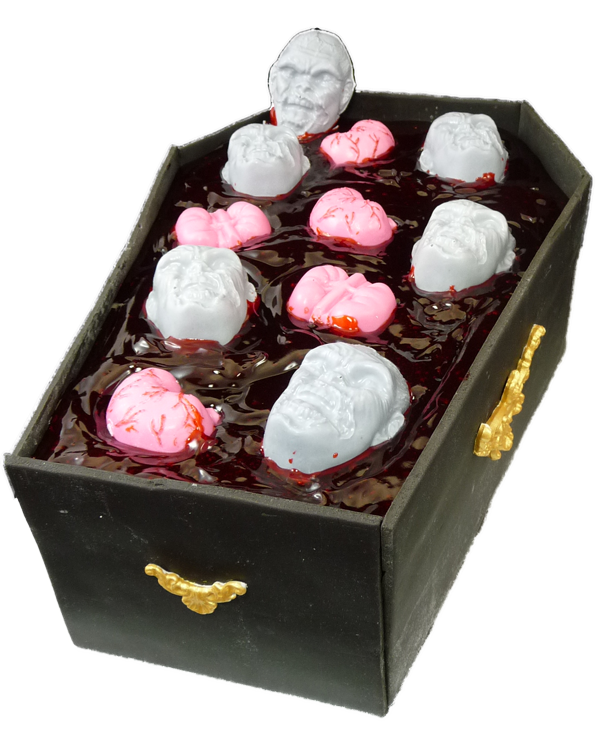 Halloween Coffin Cake
Want a cake to scare and delight your preteen ghosts and goblins? This ghoulish coffin cake will fit the bill. This would make a perfect centerpiece for your Halloween buffet of witches fingers and worms and dirt cupcakes.
Directions:
Bake two 9" X 13" cakes.
Use buttercream to glue the cakes together.
Cut out the rough coffin shape - don't worry if it is not perfect you are going to be covering the sides with fondant sheets and that will hide any imperfections.
Roll out your fondant sheets (we used Fat Daddio's Black Fondant). Cut out your shapes and let dry for a bit so they are stiff. Use buttercream to glue the sheets to the cake.
For the coffin decorations we used fondant pressed into our Baroque Scrolls Silicone Mold. We painted the scrolls using Honey Gold Edible Art Paint.
The cake was topped with molded chocolates made with our zombie face, kidneys and stomach chocolate molds. To take the creep factor up to 11 Jayden set the molded chocolates on a bloody background made with clear piping gel tinted with Americolour Super Red.