Posted by Leslie Williams for Jayden Sepe on 11th Apr 2019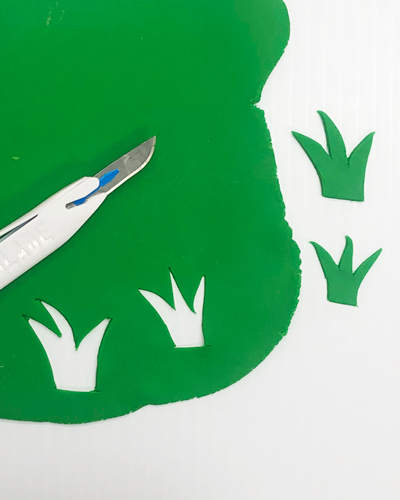 Step1:
The tops of the carrots are made by free-hand cutting "leafy" shapes out of fondant using our PenBlade #10 and then letting the shapes dry for about 12 hours so they become hardened enough to stand up on their own. Once you cut the shapes out place on a parchment paper lined cookie sheet or cake board. Let "air" dry for about 6 hours and then gently flip them over to dry the back side of the carrot tops. Place on the cupcakes once they are decorated. **If you are making the carrot tops ahead of time place in a card board box layered between parchment. Don't place them in a sealed container or the humidity will cause them to soften and unable to stand up**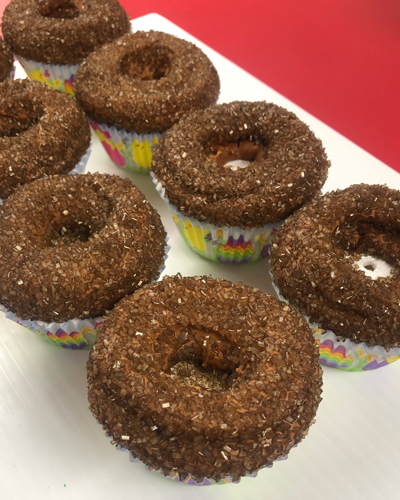 Step 2:
Using Chocolate Brown icing, pipe a big swirl on top of the cupcake ( one and a half times around ) with Commercial Open Round Tip 809 keeping the center open for the "carrot" to be piped in. Then gently roll the icing on the cupcake in some brown crystal sugar to make the top look like dirt and add texture.

Step 3:
Using orange buttercream icing (colored with Americolor Electric Orange) and Tip # 809 Commercial Open Round Tip 809 pipe the carrot: squeeze with consistent pressure while slowly moving up. If you vary the pressure and push down slightly and then up again while squeezing you will create little ridges in the carrot to add a more realistic texture. When the carrot is at the desired height stop squeezing, push slightly into the icing and move the piping bag away at an angle. If the icing peaks dip your finger in a bit of cornstarch to prevent sticking and dab the icing down.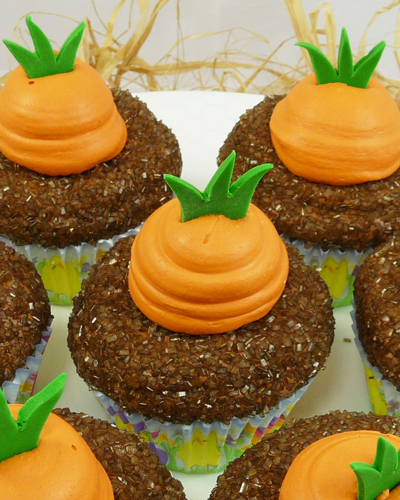 Step 4:
Add the final touch with your pre-made carrot tops and enjoy a fun festive Easter treat with family and friends!